Live an examined life

Pursue your curiosity in a year of fascinating conversations.

The world is full of distractions — buzzing phones, noisy spaces, small talk.
Norn introduces you to two people to explore a single idea for one hour — in real life. You'll get perspective, focus your mind, and think deeper.
Are you ready for your next adventure?
3 perspectives
expand your point of view
4 questions
challenge how you think
You're busy all day — talking and typing. Moments of deep thought are surprisingly rare.
Norn makes it easy. Choose topics that move you — then start your timer when you join the conversation. It takes just one focussed hour to unlock deep thinking.
"I want to go deeper, not only scratch the surface" — Adam, Berlin
Get perspective
Three strangers
Do you feel frustrated when you're with your friends but only talking about work and travel?
Norn introduces you to new people for honest and open conversations. Examine, compare and exchange ways of life — and ultimately, get perspective.
"Hearing other stories and opinions unlocks realizations about myself" — Jessica, London
Challenge yourself
Four questions
Books, podcasts and TED talks are great for inspiration. But how do you truly challenge yourself?
Norn conversations include four thought-provoking questions only you can answer. Listen, think and reflect in a space that genuinely challenges you.
"What would Plato have made of it?" — The Economist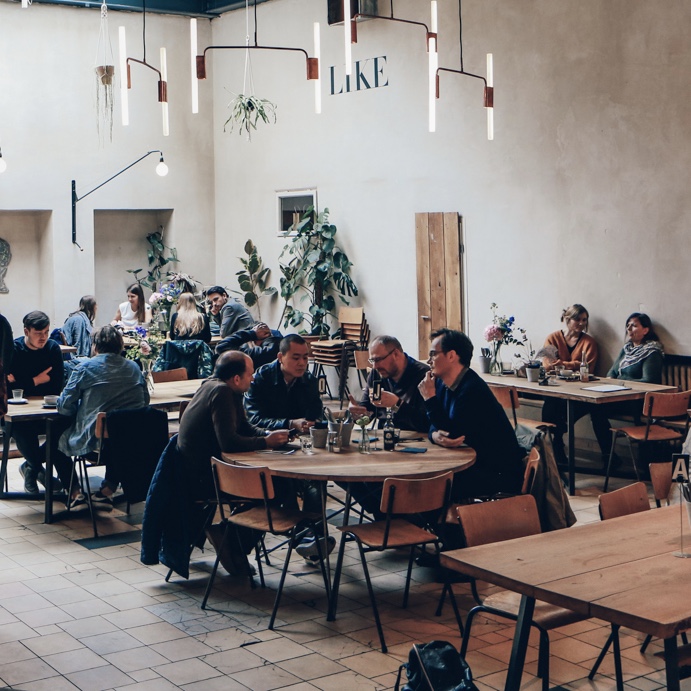 Connect offline
Thoughtful spaces
We've all been there — a noisy bar with bright lights and loud music. You have to repeat yourself to be heard. It's impossible to have a real conversation.
Norn takes you to thoughtful spaces that feel like home. You won't have to shout. You won't be distracted. Connect offline in a healthier state of mind.
"Explore the world verbally, not online" — Monocle
Focus your mind
Airplane mode
You're in the middle of a great conversation — but your phone buzzes every few minutes. Are you really listening or is your mind elsewhere?
Norn conversations happen with your phone in airplane mode — the simplest way to focus your mind.
"I'm not thinking about that WhatsApp chat I'm missing out on" — The Times
Start your journey

Pursue your curiosity in a year of fascinating conversations.


✓ 1 year of unlimited access
✓ 50+ conversations
✓ 100% offline
✓ Berlin, London and San Francisco